Before you start detailing the lower torso, sand everything thoroughly. Smooth and even surface will help all the small details to show up vividly. I start this process by drawing centerline, curves of the belly and the belly-button.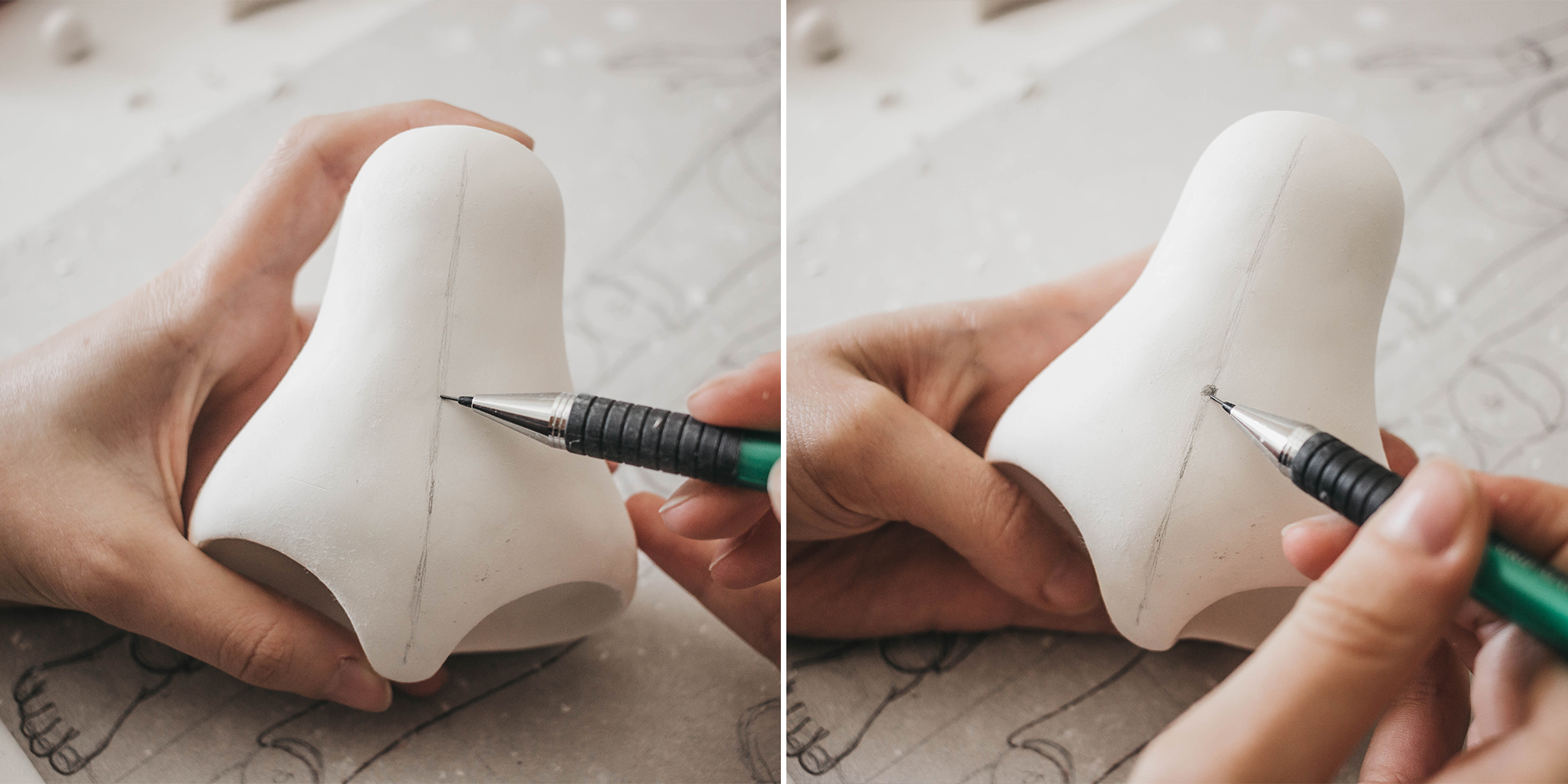 At this point, you can decide all the features that your doll will display. You can sculpt abs or nice pouch for a squishy belly, leave the torso sleek and only carve a belly-button. It's up to you how much details you'll add!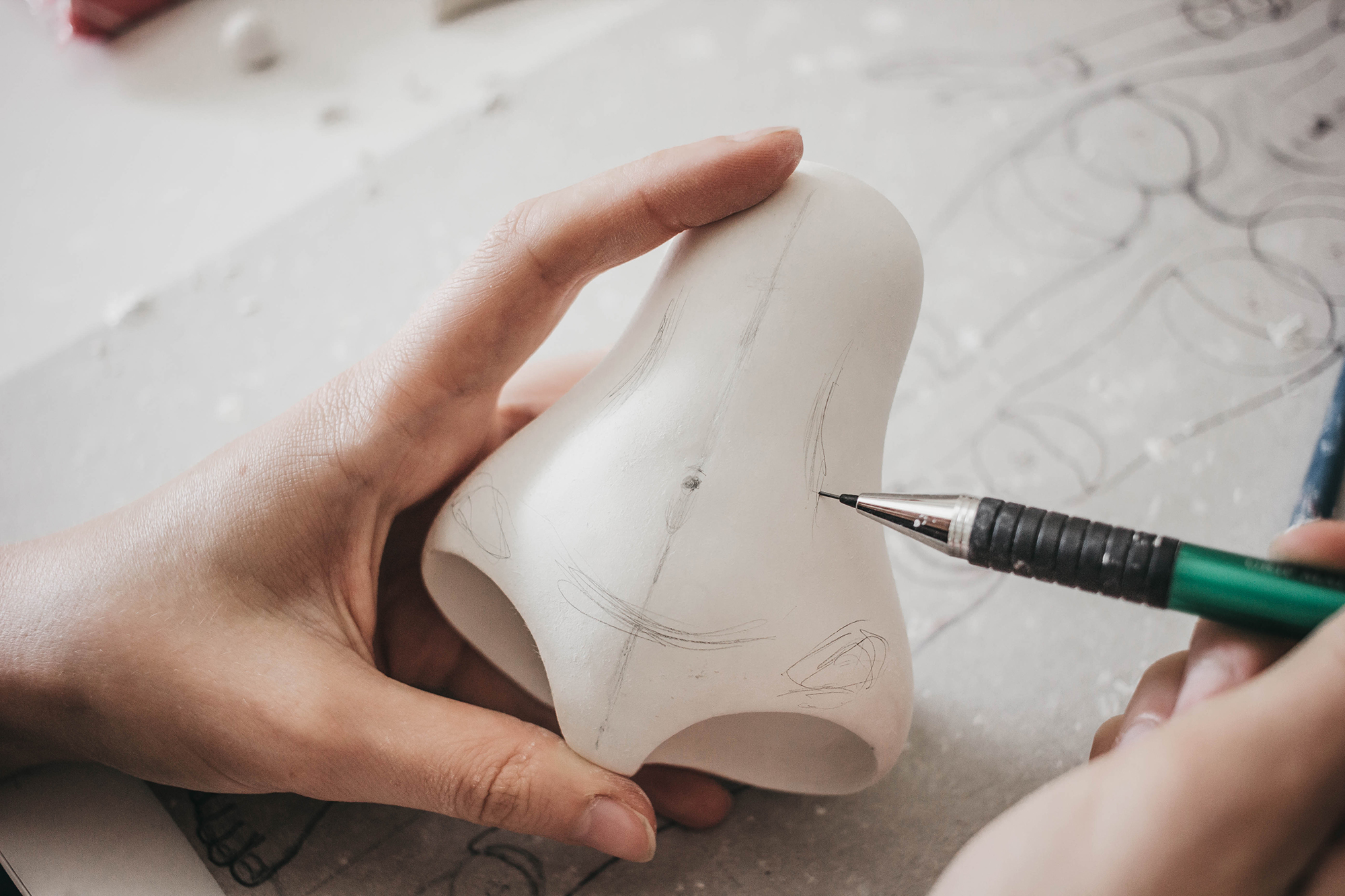 The ab sections in humans vary greatly. They rarely are symmetrical so you can create any variation you want. When sculpting the abdomen I like to distinguish the centerline, which is the tendon dividing the abs into left and right halves. After that, I'm just adding more clay to the lower belly section and define abs a little bit.